I've teamed up with my local bookstore, WORD, for a super cool Astronaut Academy Pre-Order special! From now till May 9th, I will sign, personalize, and draw in every copy (of either book 1 or 2) ordered through WORD, you'll get a free bookmark, and you'll be entered into WORD's exclusive contest. One lucky person will win an Astronaut Academy style portrait of themselves (or whoever the book is a gift for), hanging out with the character of their choice!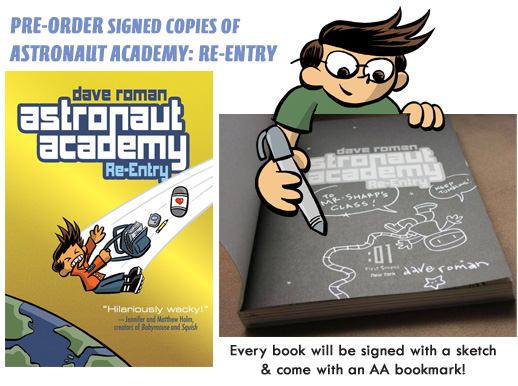 Double bonus: Pre-Ordering your book through this WORD promotion still allows you to be eligible to participate in the Astronaut Academy Day contest as well!
Huge thanks to my friends at WORD for helping set this up and shipping out all the books!
Tags:
bookstore
,
brooklyn
,
graphic novel
,
pre-order
,
word