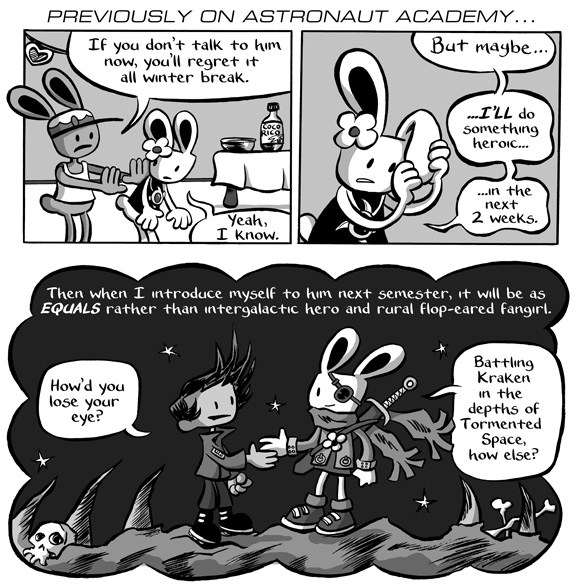 When we last saw Calico Hopps, she was determined to become a space hero in the hopes of impressing her role model, Hakata Soy. Did she succeed? How did she end up with a broken leg? Keeping reading to find out what life-changing events happened to her over semester break!
IN OTHER NEWS…
–I was pretty excited to see Astronaut Academy reviewed over at io9!
"…a delightful and often clever voyage that will remind you of middle school even when it's completely packed with robots and panda bears."
–I've been podcasting a lot! You can listen to me talk about 80s cartoons on The Saturday Supercast!, Superheroes on Kids Comics Revolution, or the business of making comics on SCAD's SEQUALab podcast!