Four Page Update Today!
Go back to
page 146
to read the pages you missed! Things are obviously heating up (pun intended) as the Fireball Championships are in full swing!
***
As I was writing this scene I realized that Mrs. Bunn was starting to evoke one of my favorite Jon Lovitz sketches from Saturday Night Live: "Tales of Ribaldry with Evelyn Quince." The sketches were totally inappropriate…but I thought they were the funniest thing when I was twelve years old!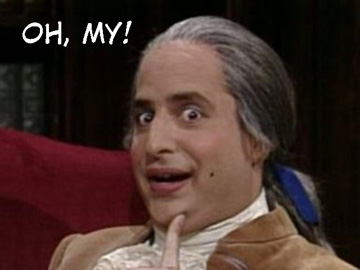 SNL